I'll start with a confession: I've never played Resident Evil 4—not the original, nor any of its many re-releases. I'm aware of and appreciate its influence, but it's one of those "I really should play that some time" games that I've just never got around to. If you're looking for a review that compares the Resident Evil 4 remake with the original, you won't find that here, I'm afraid. Instead, I'm reviewing it as someone coming in completely fresh: no nostalgia, no expectations.
From that perspective? Resident Evil 4 is fantastic.
The opening moments immediately set the tone. On a mission to rescue US President's kidnapped daughter, special agent (and pretty boy heart-throb) Leon S. Kennedy gets stranded in a rural Spanish forest and stumbles upon a village full of violent cultists. With the ensuing fight—a frantic scramble for survival against a never-ending horde, that ends once you survive for long enough rather than when you "win"—Resident Evil 4 lays its fusion of action and survival horror at the player's feet. It's neither a classic survival horror driven by the dread that a single wasted bullet could spell your death, nor a full-fledged action game. Rather, it's a very effective mixture of both (and with the option to tweak the dial one way or the other).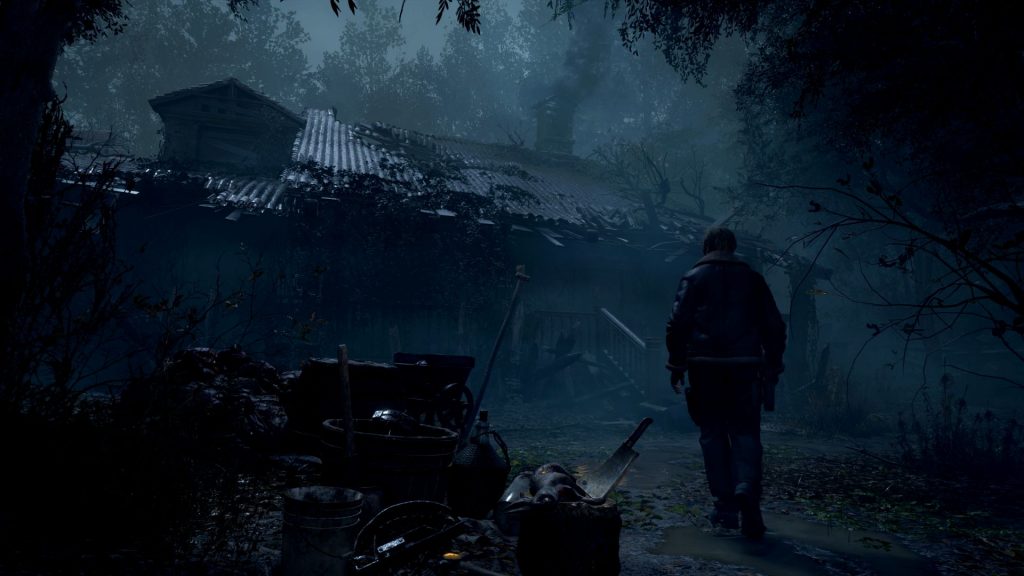 Firearms are powerful enough and ammo plentiful enough that fighting can and will be your default approach to any threat. Avoiding encounters to preserve resources isn't generally an option, and Leon is sturdy enough to take a few punches (or scythe cuts, or bites, or molotov cocktails, or… you get the idea) before kicking it. But resources are limited enough that a guns-blazing approach is a good way to find yourself cornered, with no way to fight back other than a knife that'll break if you use it too often. Played on default settings, Resident Evil 4 carefully balances the tension of trying to survive, and the weight of resource management to that end, with the ability to actually fight back. (From what I've read and heard from others, this was part of the appeal of the original RE4, too—either way, it's something the remake gets spot on.)
Change some difficulty settings, and you can shift that dial. On "Assisted", you can more or less approach Resident Evil 4 as an action game. Ammo is more plentiful, there's an aim assist, you automatically recover health when you're close to death, and equipment and upgrades are cheaper. There's less tension baked into the game design, but the atmosphere, setting, and unfolding story still do a very good job of creating a sense of dread. And even if it's not likely to result in a game over, an enemy you didn't see sneaking up on you from offscreen while you're focused on putting bullets in something else is always going to be a fright.
Switch it up to Professional or Hardcore, where enemies hit harder and you need to be much more careful about how you spend your limited resources, and the tension ramps up in turn. It's still more action-driven than the "classic" survival horror, in the sense that combat remains a primary focus and lacks the kind of deliberate clunkiness seen in those games, but the consequences of every decision are more severe. Ammo and healing items are there to be used but not wasted (lest you run out in a crucial moment), shop costs make the decisions about what to spend your limited funds on more significant, and getting caught by surprise can mean losing most (or all!) of your health in one hit.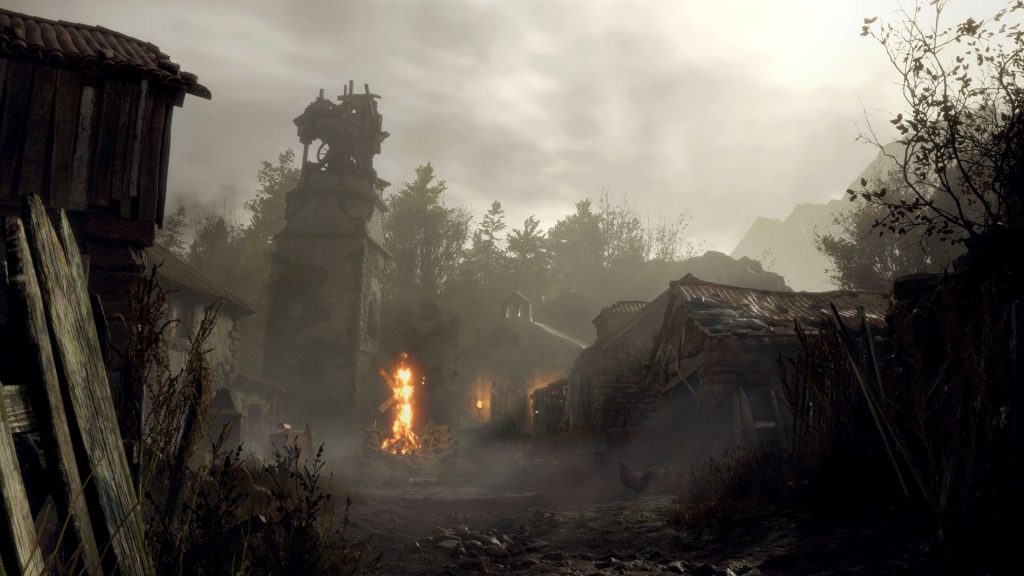 The thing that underpins all of this is a robust, satisfying combat system. It doesn't drift too far from the foundational third-person shooter design that the original Resident Evil 4 helped cement, but the way the little details come together help elevate it. Movement, stealth, gunplay, melee combat, inventory management, level design, and enemy behaviour all fit together and underpin each other. Sometimes the result is methodical and strategic, other times it's frantic and unpredictable—whatever kind of mood that moment in the story demands, while still giving players the freedom to employ their own style. And while much of the game revolves around combat in some form or another, exploration and light puzzle-solving remain key, with an abundance of secrets for the most diligent explorers to uncover.
Like I said at the start, I can't tell you how well (or not) the Resident Evil 4 remake compares to the iconic original—plenty of people far more qualified than me have already done that. But as someone getting their first taste of Leon's encounter with Los Illuminados in this latest release, Resident Evil 4 hits every mark: a finely-tuned balance between action and survival horror, both tense and exciting, with an intriguing story and a degree of craftsmanship that few other third-person shooters can match.
---
Resident Evil 4
Platforms: PlayStation 5 (reviewed), PlayStation 4, Xbox Series X|S, PC
Release date: 24 March 2023
A review copy was provided to Shindig by the publisher.