Spartacus. Lawrence of Arabia. Lord of the Rings. These presentations across various mediums can be tied together into a common thread with one word: Epic. In 2022, Sony Santa Monica's God of War Ragnarok joins this thread as one of, if not the most epic video games in history, and like the aforementioned three, will stand the test of time as one of the artworks you think about when this word is brought up.
The follow up to 2018's God of War (itself a reboot of the franchise that began in mid 2000s), Sony Santa Monica have crafted a conclusion to Kratos and Atreus' Norse adventure that is worthy as a tribute to the Gods that this game revolves around. The world that the studio created, the cast of characters, the story that unfolds, and the various gameplay tweaks and improvements from the first entry in this arc makes God of War Ragnarok a front-runner for Game of the Year (neck and neck with a certain open-world Souls-like game).
Setting the game across all nine realms, with plenty of characters brought to life from Prose Edda, the definitive Norse mythology source material, God of War Ragnarok breathes new life into Scandinavian lore, while maintaining the look and feel of the mythology. God of War Ragnarok continues from the last game, set years later in the midst of fimbulwinter (the eternal winter), as the realms inch towards Ragnarok, the end of days for Norse gods. Kratos continues to grieve the loss of his wife, while training his son Atreus intensely in preparation for the time when he is no longer by Atreus' side. The opening hours' encounters with Freya, and then Thor and Odin, set the tone for the tale that unfolds, and puts the wheel in motion for Kratos and Atreus to set off to find Tyr, a giant that leads the armies to bring down the Aesir gods.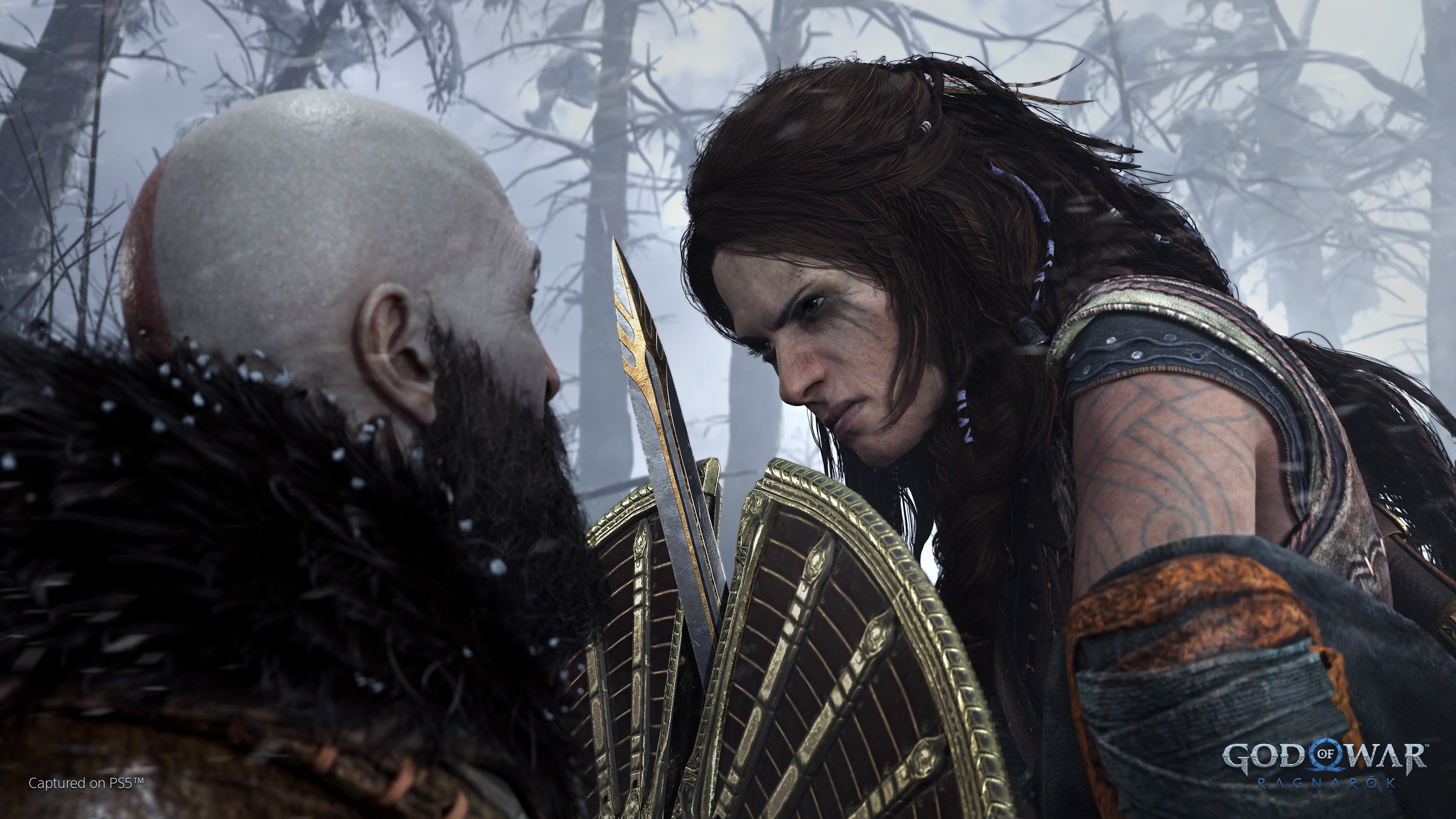 Without giving any more of the story away, what transpires is an epic journey across realms, with Kratos and Atreus racing to prevent the prophecy from coming true, meeting new formidable foes and travelling companions, culminating in the finale that elicit the same feeling I got watching the Battle at Helm's Deep, or the final fight in Avengers: Endgame.
Whereas the last game leads Kratos and Atreus to six of the nine realms, this time all nine realms are available and explorable. What Sony Santa Monica have done is create nine distinctively different, unique worlds to explore, with plenty of stories set within, and across realms. The tropical world of Vanaheim, the stony realm of Svartelfheim, and the volcanic realm of Muspelheim contrast greatly with the snowy settings of Midgard and Nifelheim, or the hellscape of Helheim. Each realm was designed with care and thought, and makes exploration in this game feel significantly more immense than it is. They don't feel empty, either, as several realms have densely filled areas within, set aside exclusively for side quests.
For each side quest storyline, a lot more is learned about the characters and the world they are set in, with vivid backstories that develop upon the lore, and further shape the non-playable characters and explain the characteristics they possess once you meet them. Learning about Freya's nuptials to Odin, or why the foul-mouthed dwarf Brok is the way he is, helps add to the complexities of these characters, as if each had a chapter written exclusively about them in the tome of Norse lore.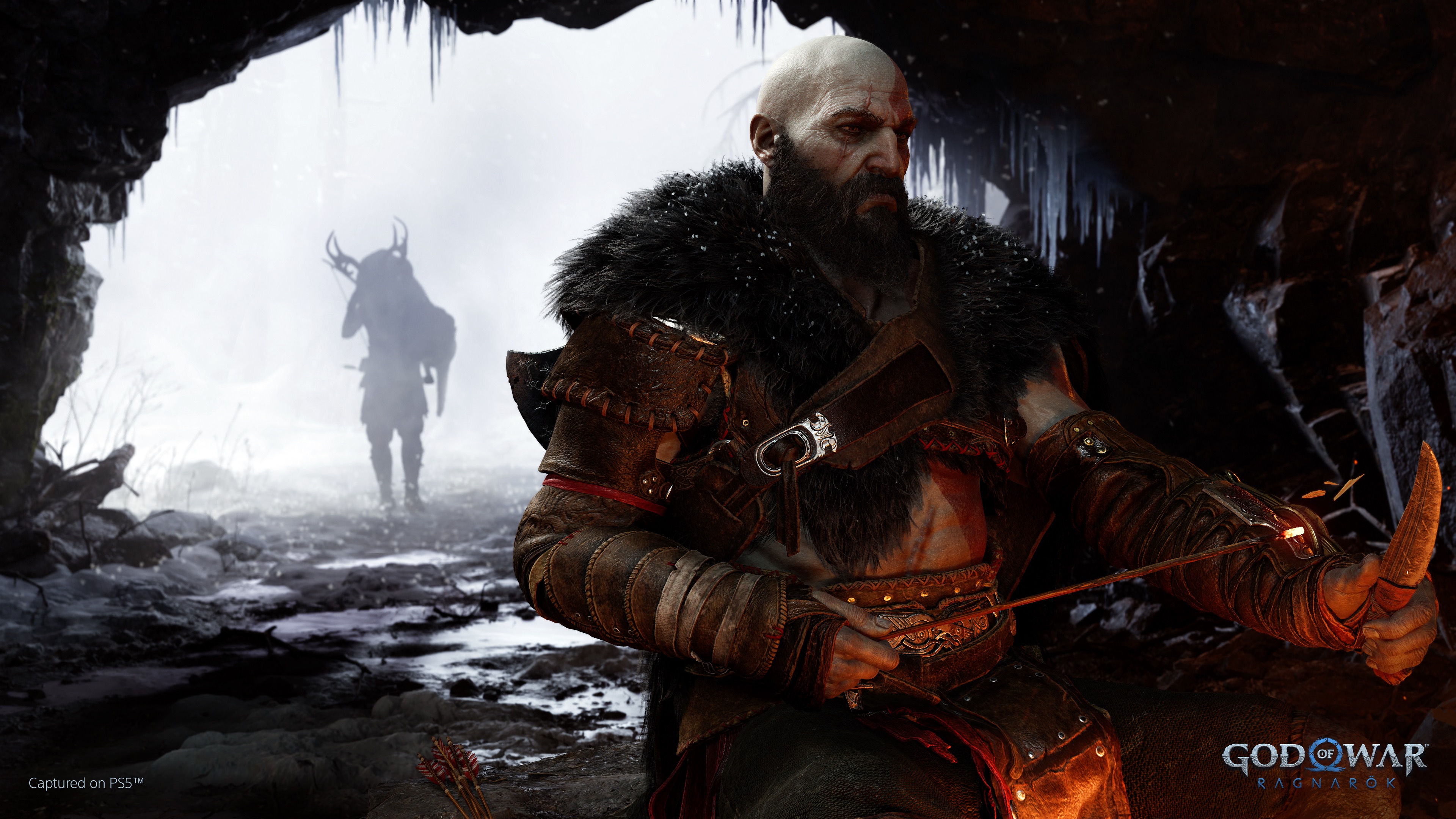 At its heart, this is a story about Kratos and Atreus; a protective father and his wanderlust-filled son, and the push-and-pull of fulfilling prophecy vs writing your own history. The dynamic between Kratos and Atreus is a complex and ever-evolving one, thanks to the performances by Christopher Judge and Sunny Suljic, respectively. Both actors bring the father and son to life, with interactions between them shift seamlessly from respectful, to rebellious, to inquisitive, to mentorship. They are accompanied by Mimir from the beginning this time around, and his infusion of humour, story-telling, wisdom, and counsel to Kratos help carry the adventure along. In fact, I cannot fault any of the cast in their performances: Every voice actor injected life into their characters. Leya DeLeon Hayes as Angrboda is a highlight as she stood out amongst other bigger names, and intertwined youthful exuberance and prophetic wisdom masterfully.
Sony Santa Monica took the foundations they laid in 2018, and built upon the gameplay by addressing fans' grievances and created new mechanics to add to Kratos' repertoire. Enemy types are no longer one dimensional, instead multiple enemy types make their introduction here, as well as familiar ones brought back. There are no longer just draugrs to fight across realms – each realm has their own unique enemies. From light AND dark elves in Alfheim (each requiring a different approach), to toad-like creatures in Svartelfheim, and the einherjar sent out by Odin to litter across all the realms, God of War Ragnarok adds variety to those that seek to defeat Kratos and Atreus. Mini-bosses are especially different, as they each have very different combat styles and require a different approach and fight style to overcome them. Creatures like Alpha werewolves, pairs of crocodile-like beasts that emit lightning and poison, or the annoyingly-fast bastard Ormstunga, all provide a unique challenge that requires you to mix up your combat tactics.
Bosses, on the other hand, are hit-and-miss: Some are excruciatingly challenging, requiring perfect timing and pinpoint accuracy to deal damage, whereas some crucial fights that are integral to the story, seemed to just… fold.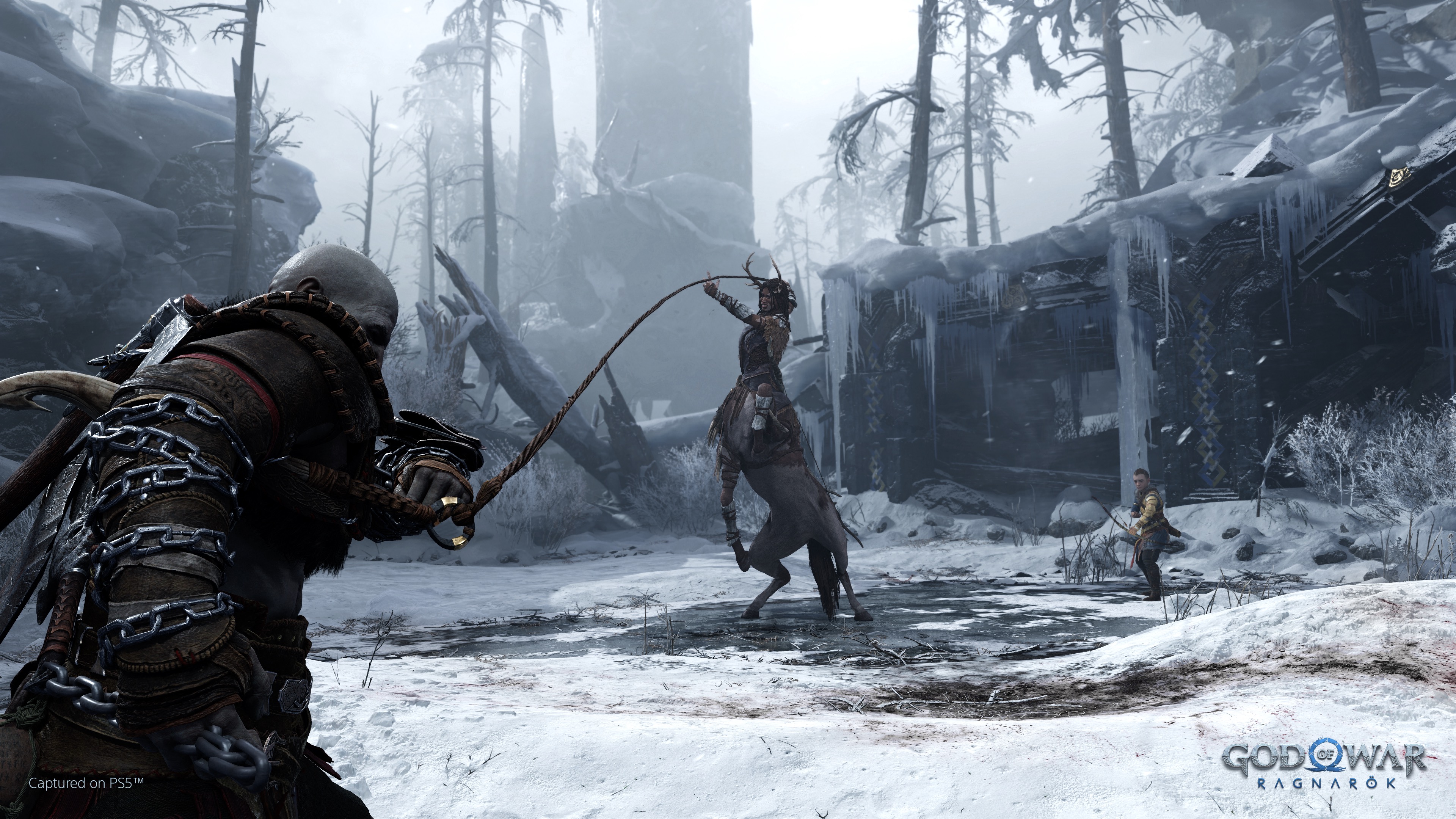 In God of War Ragnarok, moment to moment combat doesn't veer too far from its predecessor – but why fix something that isn't broken? Every hit from Kratos' Leviathan Axe and Blades of Chaos feels immensely satisfying, with the ability to juggle enemies using various combos and runic attacks seem like a bloodthirsty game of keepie-uppie. God of War Ragnarok introduces new mechanics, like satisfyingly frosting up your axe or pre-igniting the blades by spinning it to dish out extra damage on the first hit, expanding possible combinations, and the addition of a relic attack, all further enhances your bag of tricks.
Kratos is still a character driven by strength, with his heavy-set frame adding power to every punch and Sparta kick, but an addition mid-game reminds us that Kratos is still a Spartan after all, and that while he is 99.99% muscle, he can still be quick and nimble in despatching enemies.
Behind the scenes, more additions have made their way to Kratos, to make the game more of a RPG-feel: along with the aforementioned relic attacks, Kratos also gets an amulet that provides passive buffs. Collecting jewels across the realms unlocks sockets, which enchantments can socket to. Socketing three of the same set provides further buffs, and there are plenty to choose from to mix and match to suit your playstyle. This adds a new wrinkle to the Kratos you are building, and will be an addition to ensure no two Kratos are alike.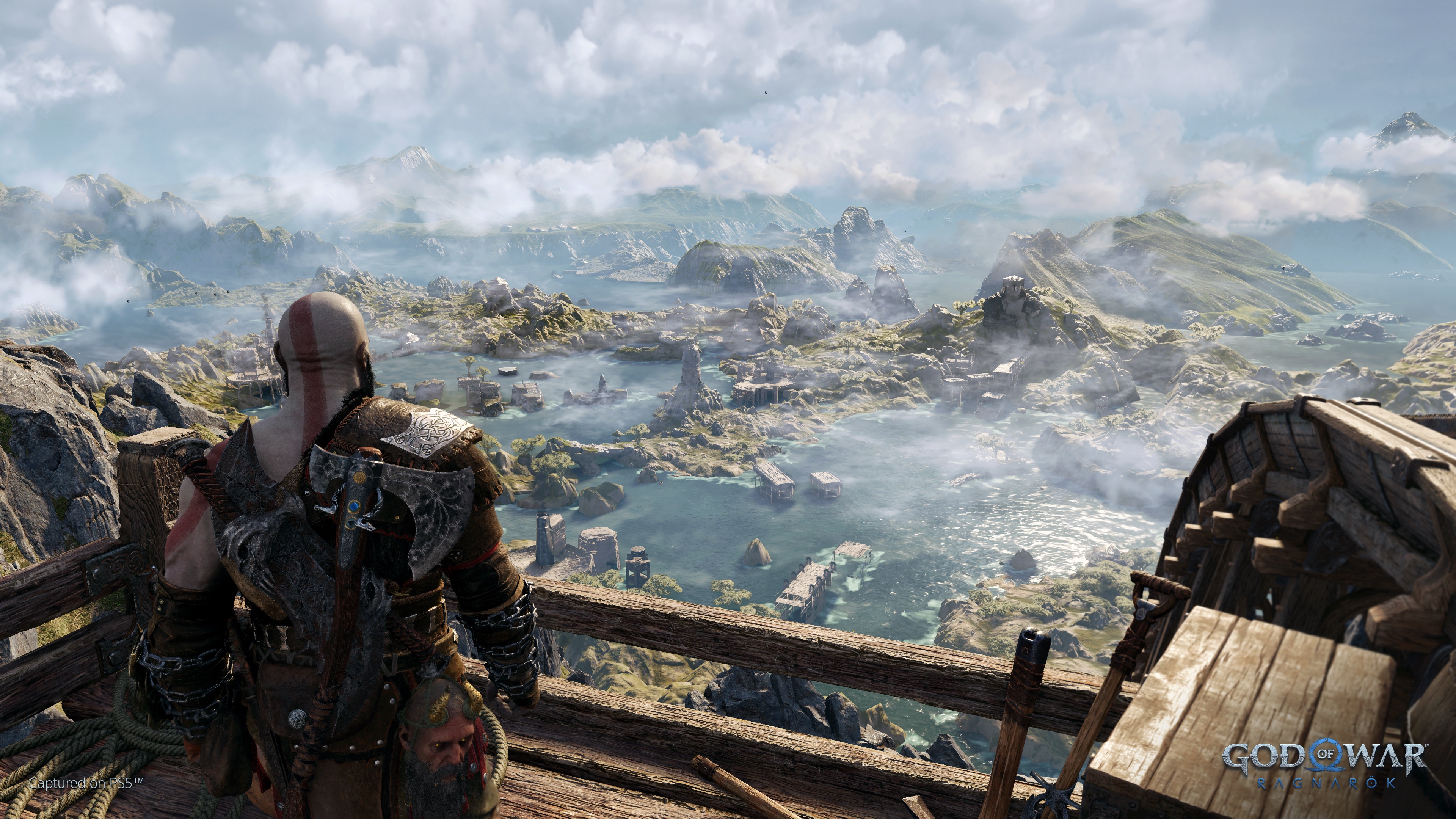 Moving away from main story missions, side quests also provide varied challenges. Some side quests unlock new areas within the realm, with a series of questlines available to complete. I found myself completing objectives across multiple quests, through venturing into new areas and discovering along the way that two or three side quests can all be completed concurrently. Others help tell a backstory, adding lore to a vibrant world filled with stories. And some are just pointlessly hilarious, like retrieving a mysterious orb that ends up being a pet's squeak toy. While the Valkyries no longer exist in the same form as they did in God of War 2018, another batch of foes replace them as the most challenging combatants in this world, and are also littered across realms. Be prepared to experience a steep ramp up of difficulty with them, from easy to unbeatable in a blink of an eye.
Traversing and puzzle-solving have also had revamps: Kratos no longer carries Atreus on his back when climbing, since the teenager is capable in his own right to ascend cliff faces. Both of them can also ascend some ledges with ease, with Kratos using his blades and Atreus using a roped arrow to grapple themselves up with ease, making exploring a far easier expedition than before. There are fewer parts that require slow and methodical climbing, which was one of the more arduous aspects to put up with in 2018. New types of puzzles to solve and unlock Nornir chests add more variety, and with the expansion of weapons and skills, these are both easier (with less time-sensitive puzzles) and more difficult (with the introduction to physics-based puzzles) to solve. An option for companions to drop hints less often would be welcomed though, as sometimes they provide a giveaway to the solution much quicker than what I would've liked.
If you choose to mainline the story, fret not that you may miss an opportunity to complete side quests, as none of them are locked out after completing the main story. However, if you are the type of player that bypasses side quests altogether in a game, I strongly recommend playing the side quests in God of War Ragnarok, as they are the most interesting side quests I've seen in a long time: each of them are varied and most, if not all, have interesting stories to tell.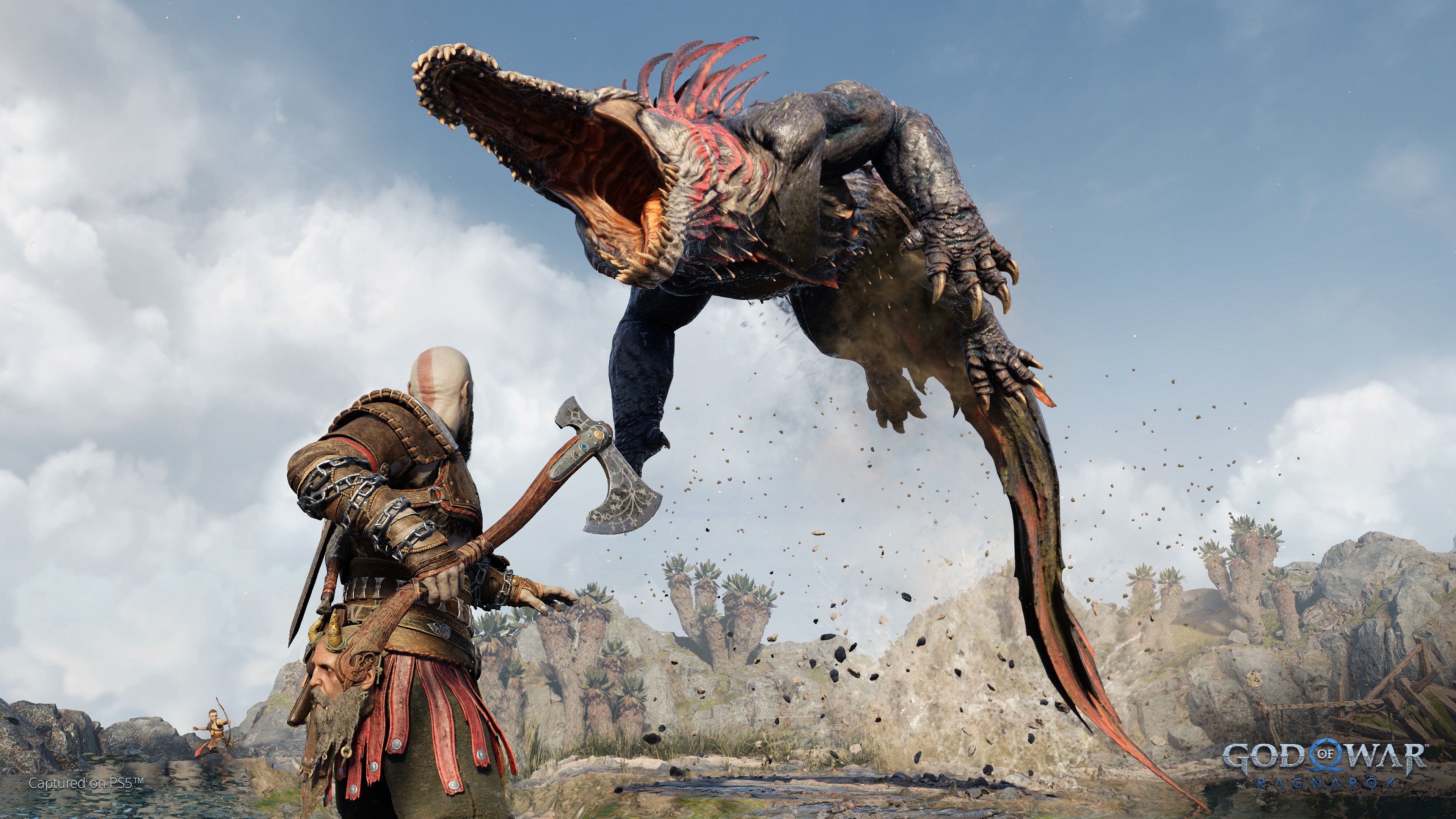 My biggest criticism with the game is, well, a bit of a spoiler, but there were quests that didn't involve Kratos that felt like it dragged on longer than what was necessary. The main culprit came down to the combat scenarios in these quests, as fighting enemies as someone else other than Kratos felt really underwhelming, which further highlights how well-trained Kratos is, and how much fun it is playing as him. Another minor head-scratcher that lingered with me after completing the game is the way some characters changed their behaviour and characteristics a bit too fast. Freya, for one, went from scorned mother avenging the loss of her son, to ally seemingly instantaneously. Another character that is an adversary, who seemed to be nigh-impossible to hit, became vulnerable and a cakewalk to defeat in a blink of an eye.
From a technical standpoint, I had zero issues with the game. Aside from one visual glitch at the end of the game, I had no game-breaking bugs, and no other issues on the visual front. This is even more impressive given that I played on an OG PS4.
The uninterrupted single camera shot makes a return, and this time Sony Santa Monica weaves in passage of time throughout the adventure, in a way that was equally seamless and hallucinatory. Every time Kratos rests his head on the bed, I just knew the transition in and out of slumber will feel like an out-of-body experience, and I was never disappointed.
After putting in over 40 hours of game time – split between 25-30 hours on the main story mission, and the rest on side missions – the element that remains with me is not the world, the characters individually, nor the story or the combat, but the emotions I felt playing the game. Most unexpectedly, my one takeaway from this game is the words of wisdom passed down from Kratos, a character who previously embodies violence and vengeance. The way he matures, opens his heart to sympathy, metamorphs his behaviour and actions, mutters thought-provoking maxims, and fortifies the relationship with his son Atreus, shows how Sony Santa Monica have evolved Kratos from a one-dimensional instrument of war to one of the most deeply complex, nuanced father figures in video game history.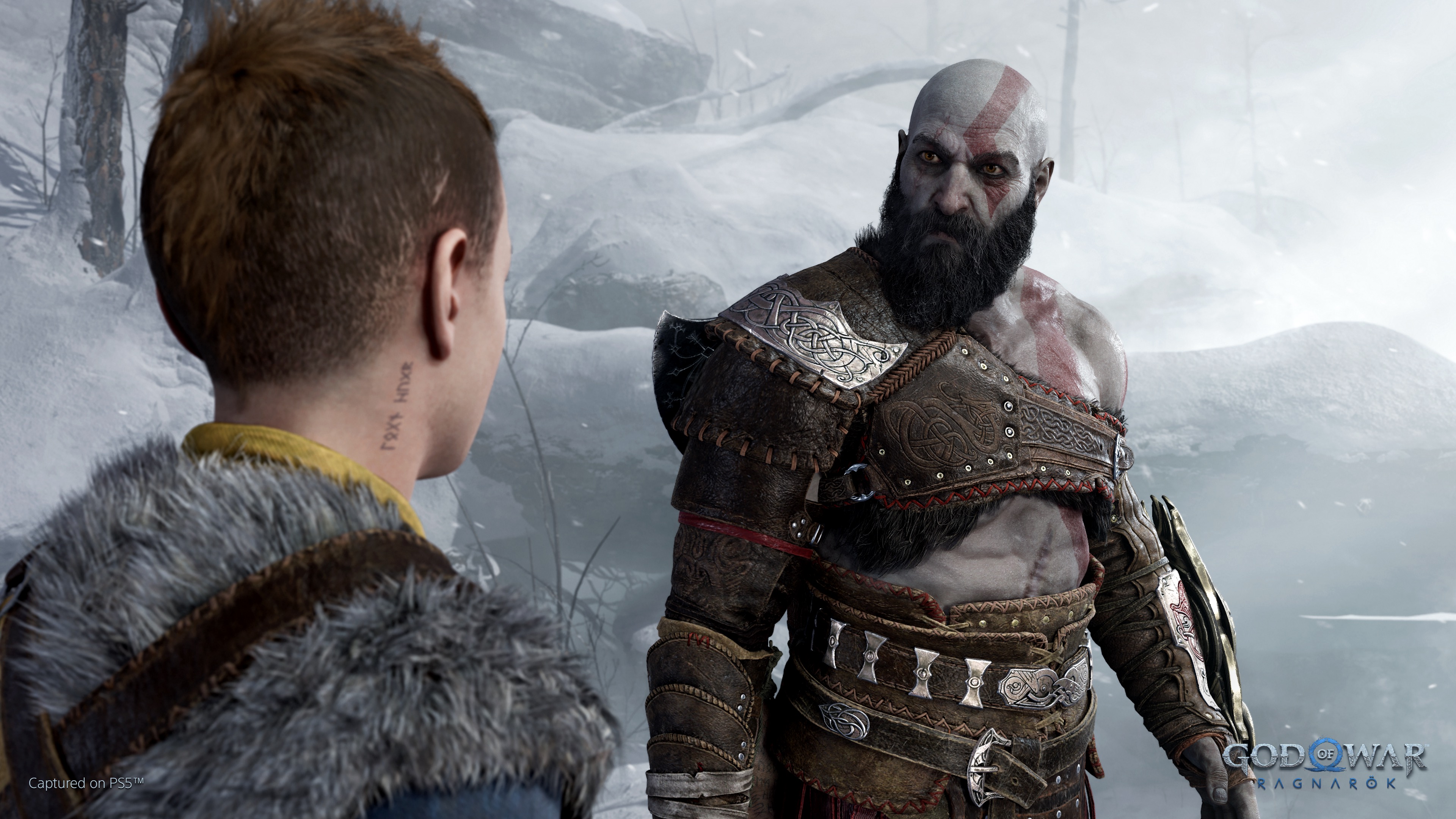 God of War Ragarok is a packed game, which makes sense as Sony Santa Monica debated making the Norse arc a trilogy before settling on two games, thereby cramming as much as they could into the sequel. This has paid off, as Kratos and Atreus' "Last Dance" is an epic adventure, spanning across multiple realms, carried by a story that is excellently crafted, with a satisfying ending that is both heartwarming and gut-wrenching. The characters bring this world to life, and had me diving deep into Nordic lore that no other movie or game has ever done.
If Sony decided that this will be the final entry for the PS4 platform, I would be more than fine with this decision. Similar to Avengers: Endgame being the final tip of the hat to the original generation of MCU characters, this is a fitting tribute to one of the greatest PlayStation generations of all time, and a suitable send-off.
---
God of War Ragnarok
A review copy was provided to Shindig by the publisher.