Flutter Away is a milestone for Dunedin-based Runaway Play: it's the first console and PC release from a studio that, until now, has focused solely on mobile games. With that comes a rather different style of play than Runaway's previous efforts, but rest assured that chill vibes and a focus on the natural world remain at the heart of the experience.
You're cast as an entomologist who's just arrived in the Amazon rainforest for a five-day research trip. After setting up your campsite and readying your most important tools—a camera and a stick for insects to rest on while you take a closer look—the game begins in earnest. Each in-game day and night comes with a handful of simple tasks, including (but not limited to) finding various species of butterfly, photographing them, and observing their behaviour.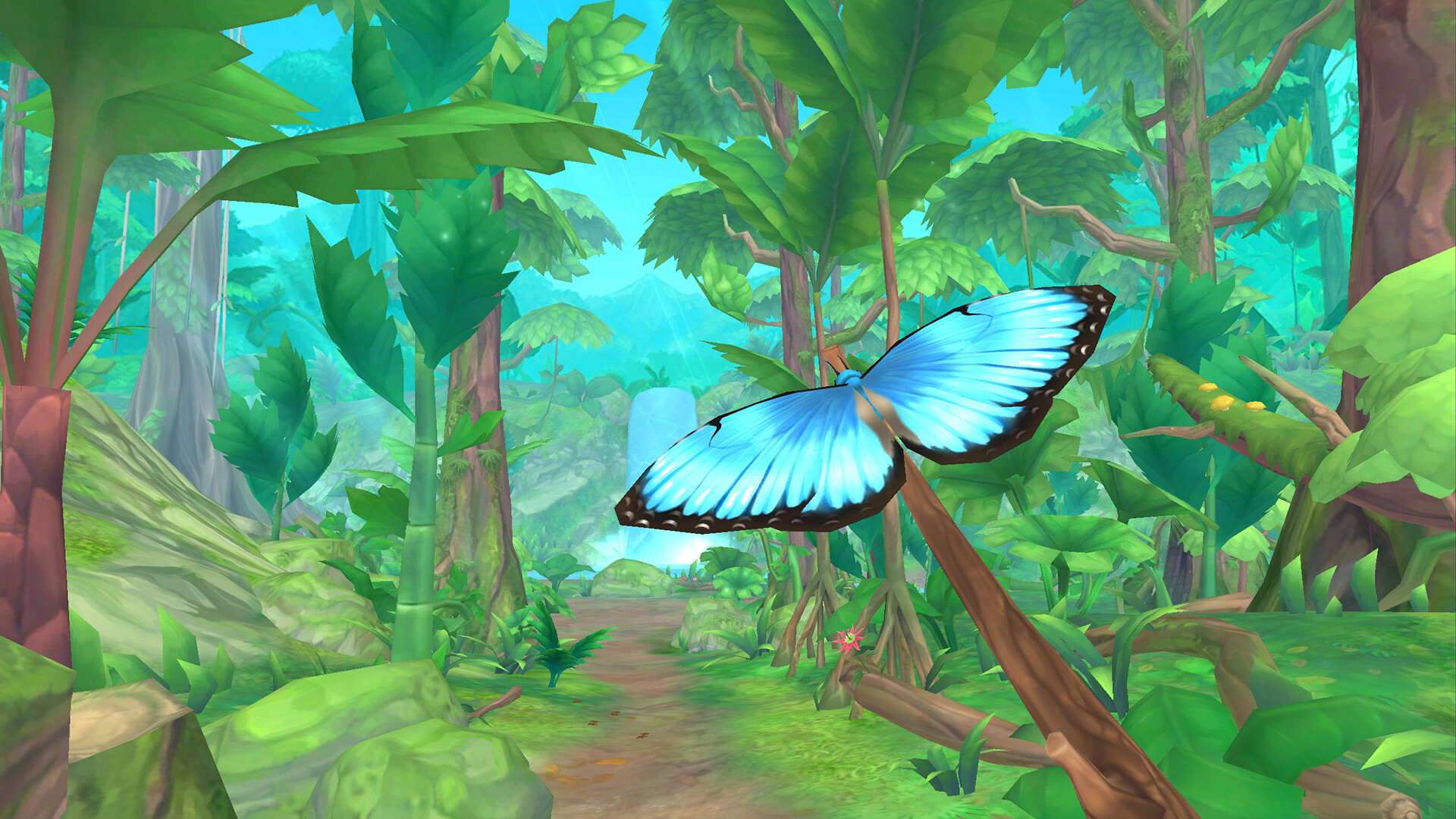 That makes for a brief and mechanically simple game, especially if you're just here to sprint through it as quickly as possible. That's not necessarily a problem—it makes for a relaxing and enjoyable hour or so, depending on how much satisfaction you get out of virtual photography, and there's a cute little story woven through the daily tasks involving a surprisingly tame capybara. The research notes that fill out as you tick off your goals reveal the playful personality of a character you never get to actually see. Playing along the objectives it dangles in front of you, Flutter Away is a short, sweet moment of rest from a busy world.
But there's more to it than that, if you want to let yourself get a little more lost in the game. There's more to see and photograph than just what your notebook asks you too. Some of these act like hidden objectives, adding bonus entries into your journal and painting a bigger picture of this little slice of nature; others are just there to bring life to the game's environment, underscore the relaxed atmosphere, and give you something to enjoy watching for a moment.
Indeed, it's that last point that, while not for everyone, is one of the game's most appealing things. Not everything needs to be an "achievement" of some sort or another, and in its mechanical white space, Flutter Away lets the natural beauty take centre stage. Cast aside the to-do list for a moment (or ten), and the game becomes a way of simply letting a dose of serenity wash over you. This is something that most of Runaway's games have embraced to some extent, but it feels more deliberate and pointed here.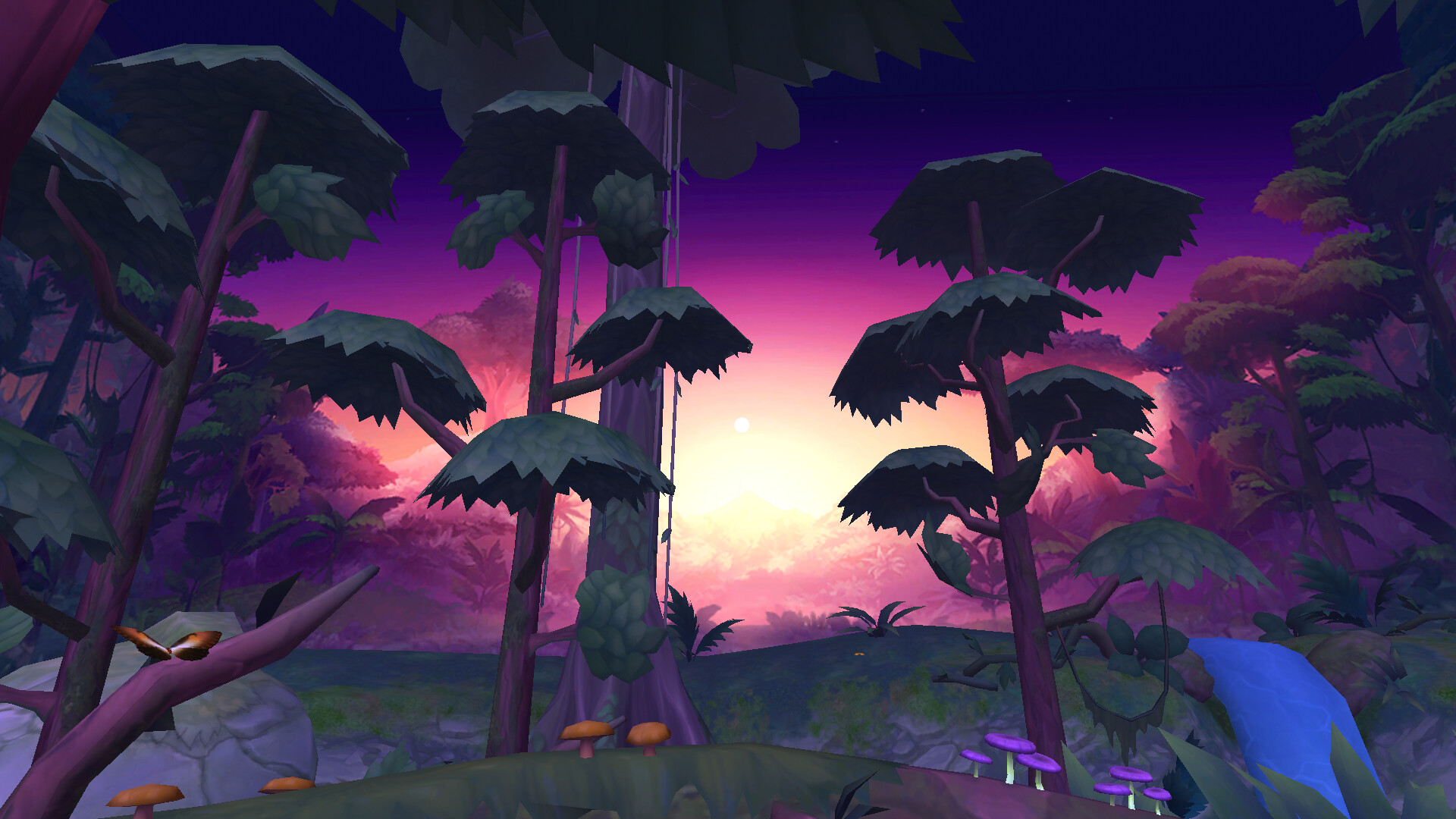 That said, the game does suffer—on both its objective-driven and chill-out fronts—from its limited scope. The explorable map is small, both in a literal sense (there's a campsite and three short paths branching off it) and in terms of feeling artificially constrained. I'm not saying it would be better off as some sprawling, open-world game; rather, that the way space within the game is used makes it feel smaller than what it is. As a result, the mood that so much of Flutter Away's setup and framing so effectively builds wears off more quickly than it should. Even something as simple as paths that twist and turn a bit more, or foliage in the walkable areas to make invisible walls (trees at the edge of the pathways) a bit less visible would go a long way to making this environment feel more alive be something you can get a bit more lost in.
That limited scope, while understandable for an indie team working with a presumably modest budget and not wanting to bite off more than they can chew, nonetheless takes some of the wind out of Flutter Away's sails. That aside, this is still an enjoyable game that largely succeeds in its goal of creating a relaxing, soothing atmosphere that you can use to unwind, whether that's by ticking off simple objectives and seeing a cute story unfold through them, or just taking a moment to bask in the serenity.
---
Reviewed on Nintendo Switch with a review code provided by the publisher.