I know some folks are getting exhausted by the sheer volume of metroidvanias popping up in recent years, especially in the indie space. Fair enough—there are a lot. But if you're the kind of person who just can't get enough of them (guilty), it's a good time. From genre-benders to games that deliberately riff on the classics, fans of exploration platformers have a lot to enjoy, and even the more modest efforts are usually a lot of fun. When I see a screenshot of a semi-completed map full of tempting doors into the unknown, I know I'm in for a treat.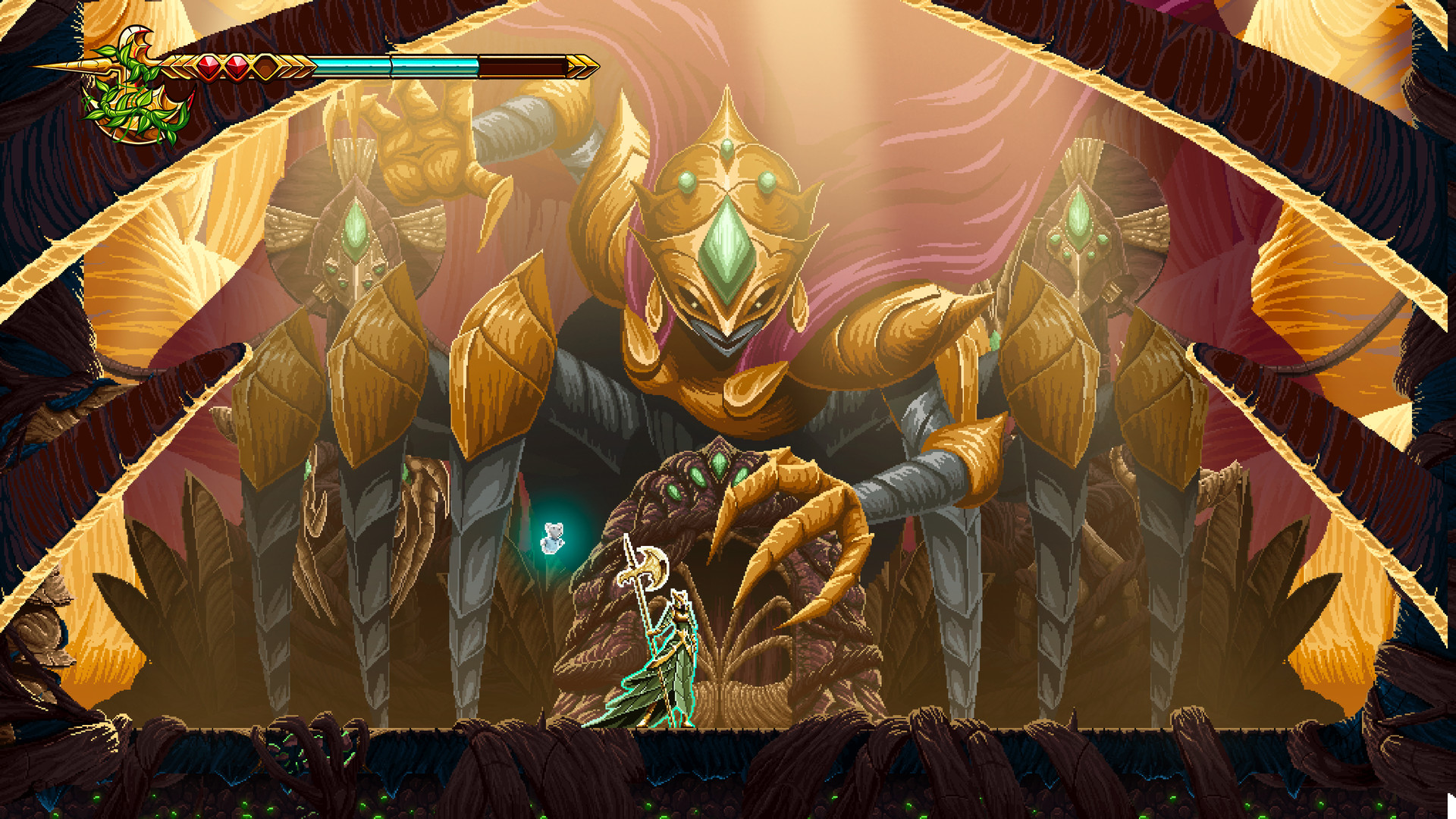 9 Years of Shadows (PC)
Talos, The labyrinthine fortress at the heart of 9 Years of Shadow is nothing short of mesmerising. Awash with colour and intricate detail—in terms of both set design and the meticulously detailed pixel art—this mysterious castle is enchanting to take in, even on a purely aesthetic level. From exquisitely decorated hallways to grand theatres, it's a place of splendour that belies the "fortress" descriptor, and even its more sinister caverns and dungeons have an air of majesty about them. Take that foundation and add level design that cleverly intertwines and an inventive suite of traversal upgrades to find, and you have the makings of a masterful metroidvania.
9 Years of Shadows takes a creative approach to ability upgrades. You'll unlock different armours as you play, each conferring a passive ability to navigate the previously unnavigable: water armour that lets you swim; fire armour that lets you move through extreme heat; and so on. Each of these also gets a further upgrade that lets you shapeshift: the water armour simply lets you walk underwater, but as a mermaid you can swim, and even leap from the water. Turn into a snake with the earth armour's upgrade, and you can crawl through narrow passages. There are more typical ability unlocks, too—a double jump, a divekick that can be used to launch off enemies, that sort of thing—and others that improve the versatility of a magic projectile that can be used to hit distant switches.
It's not a huge assortment of upgrades, but a collection that's been well thought through. Everything has a use, nothing ever really gets superseded, and they're all designed in a way that lets abilities interact in interesting ways. That, in turn, allows for some clever level design that feeds off that synergy, and extremely tight, responsive controls allow you to explore the full potential of your ever-increasing mobility. The overall map isn't as expansive as some other, bigger-budget metroidvanias, but it's exquisitely crafted to make the most of the game's greatest strengths.
9 Years of Shadows adds to this with its unique approach to combat. Your actual health is minimal—even with upgrades, a few hits is all it takes to kill you—but you also have a magical shield that can be regenerated in a variety of ways, including by standing still and mentally recharging. The energy that powers this shield is also needed for many of your attacks and exploration skills, and balancing those competing needs sits at the core of the game's combat. It can take dinner getting used to, and can make boss fights feel brutal until you figure out their patterns, but overcoming those hurdles reveals a neat system that rewards patience and practice.
The biggest flaws in 9 Years of Shadow, at least at the time of writing, are a variety of bugs. Crashes aren't unusual, and I've seen a few different instances of glitches soft-locking progress (by preventing bosses from spawning, for example). The dev team is very responsive to bug reports and actively working to fix things, but it's worth knowing you might run into some trouble.
Those technical troubles aside, 9 Years of Shadows is a marvelous adventure. It's a more intimate take on the metroidvania formula, but what it lacks in scale it more than makes up for in clever design and synergy between its moving parts. The sheer beauty of the game and the world it asks you to explore don't hurt, either.
Available now on PC (reviewed). Review code provided to Shindig by the publisher.
---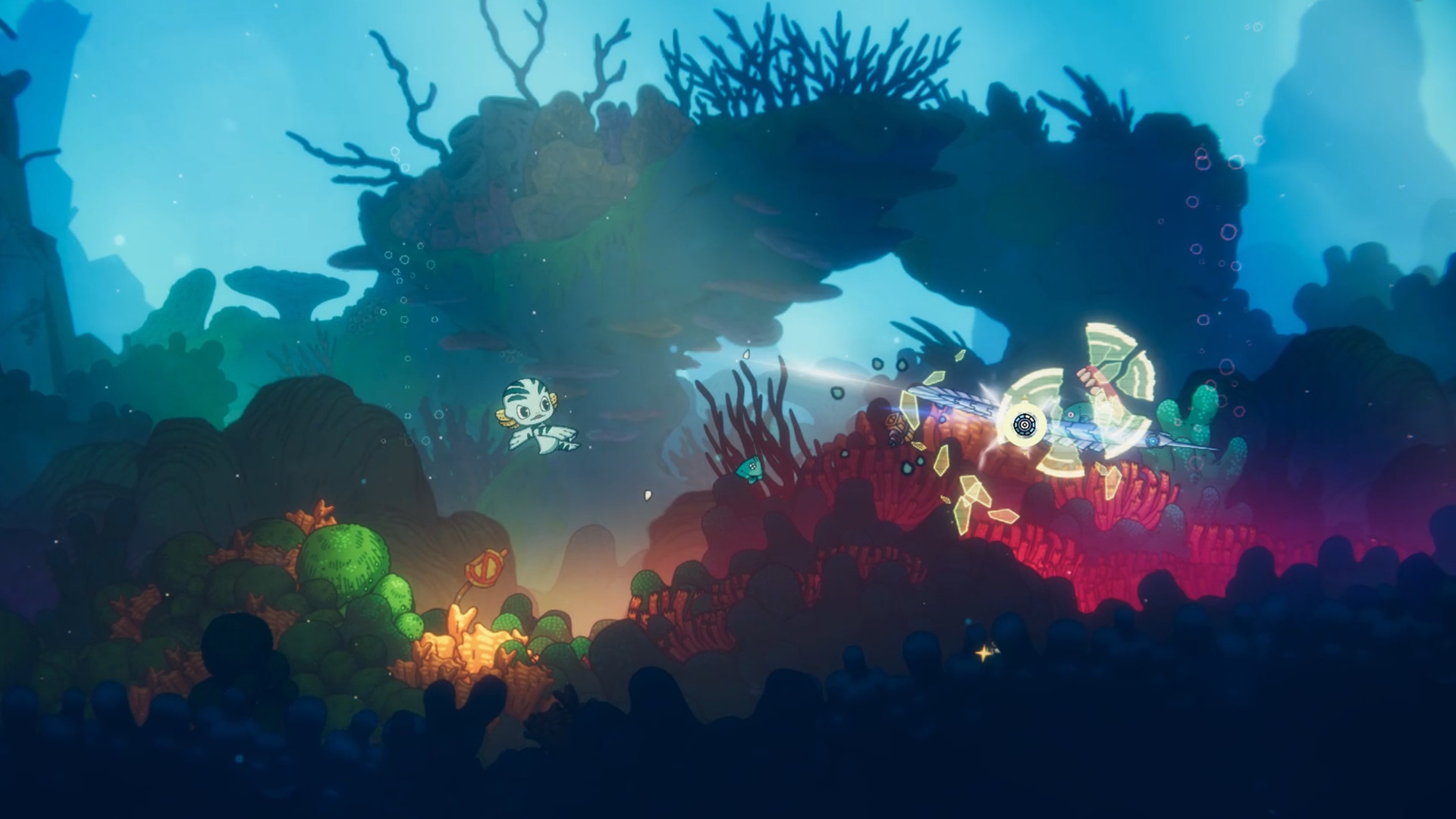 Pronty (Switch)
An underwater metroidvania is an interesting concept, because it inherently changes one of the most fundamental aspects of the genre: mobility. The thing that makes a great metroidvania work isn't just "upgrades", but how those upgrades give new ways of moving about, and in turn let you access new places. Finding a key that unlocks a locked door is fundamentally less satisfying, in terms of exploration, than a double jump that means you can jump higher than you could before, and even that double jump pales in comparison to more advanced maneuvers or the possibilities that open up when you start chaining these different skills together.
It's this that makes it harder—though certainly not impossible—to make an "exploration platformer" that forgoes the platformer part. Taking place entirely underwater where gravity isn't a factor, Pronty gives you plenty of freedom to move around from the moment you start. That doesn't stop the game from finding other ways to expand your movement capabilities, like being able to temporarily shrink yourself or dash through lasers. That said, Pronty still does lean more heavily on other forms of upgrades, like attacks that are specifically able to break certain barriers or Varia Suit-like power-ups to navigate hazardous areas. It doesn't quite hit the fluid momentum highs of the likes of Ori and the Blind Forest or Super Metroid, but nonetheless finds ways to make exploration interesting and satisfying all the same.
That's supported by a neat combat system. Rather than attacking directly, Pronty commands a robotic swordfish. Attacking is as simple as targeting a foe and pressing a button, but your friend's positioning is key: if it's far away from whatever you're trying to attack, it's going to take a moment to get there. As such, being able to tell it to wait in a specific spot becomes crucial for highly mobile enemies, and there are plenty of possibilities—and challenges—that arise in terms of keeping Pronty safe and on the move while an invincible minion keeps up the attack. There's a decent assortment of combat-focused powerups to find, too, and interesting options in how to mix and match them within a limited number of skill slots.
A gorgeous art style ties the piece together, combining cute, cartoony characters, subaquatic wonder, and the ominous atmosphere of submerged ruins. Metroidvania fans are spoiled for choice right now, and while Pronty may not be remembered as the best of the best, it's an enjoyable take on the genre with plenty of fresh ideas.
Available now on Switch (reviewed) and PC. Review code provided to Shindig by the publisher.
---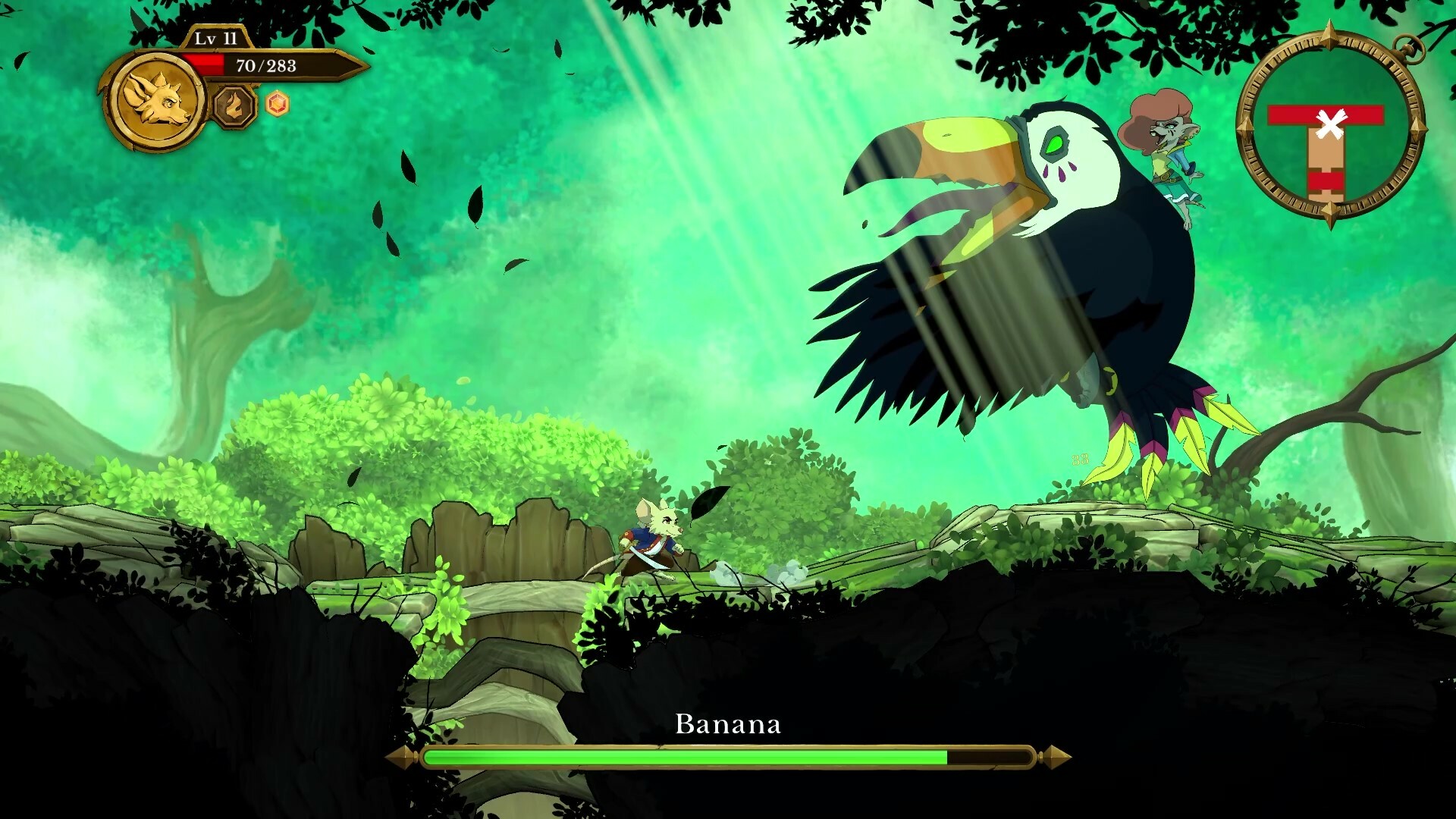 Curse of the Sea Rats (Switch)
With its anthropomorphic rodents and loosely historical, light fantasy setting, Curse of the Sea Rats calls to mind Redwall—if in mood more than writing quality—albeit with more of a swashbuckling twist. A shipwreck and a witch's curse mean a crew of prisoners are suddenly turned into rats and cast as unlikely heroes on a mission to rescue the captain's child from a crew of pirates. It never goes far beyond that simple premise, and the less said about the script the better, but vibrant character designs and an art style that treads a line between "family friendly" animal characters and darker turns build a captivating "rodent fantasy" adventure.
That atmosphere and vision is Curse of the Sea Rats' greatest strength. Beneath it is a fairly rudimentary metroidvania; one that hits all the notes you'd expect, that encourages and rewards exploration, but struggles to find its own identity within that explorative flow. The incorporation of a Dark Souls-inspired character growth system—where death means dropping a portion (not all, thankfully) of your accrued ability points that you lose permanently if you die again before reclaiming them—is an odd choice. It's not excessively punishing, but it makes death just tedious enough to stifle the desire to delve into the unknown or take chances, without really bringing anything else to the table to balance out the ratio of risk and reward. That's made worse by sluggish movement, awkward combat, and frequent loading screens that make retracing your steps annoying—a problem in any genre, but especially a metroidvania.
On the other hand, a squad of four characters you can switch between at any save point helps keep things fresh. They all have different weapons, fighting styles, and skill trees, so they feel very different to play and there's a degree of mastery for the nuances of each that can be satisfying. There's a good balance of shared and character-specific progression, too: navigation upgrades and base level are shared, ensuring consistency in raw stats and ability to explore, but skill trees are unique and draw from the same pool of consumable resources. Fortunately, those ability points are plentiful, even with the death penalty, and even a brand new character can still hold their own well enough. . Multiple characters also means the option of couch co-op for up to four players—a nice touch in a genre that's typically very solitary.
Like I said, it's Curse of the Sea Rats' atmosphere and art style that really carry it: if you can tolerate some less-than-stellar writing, this game delivers on Redwall-esque "rodent fantasy" adventure with a pirate twist. Underneath that is a metroidvania that hits the right foundation but struggles to stand out, and lets some odd design choices and clunkiness get in the way of the exploration that the whole genre is built around. There's still fun to be found here, but in such a crowded field full of creative twists on the form, Sea Rats struggles to leave a lasting impression.
Available now on Switch (reviewed), PlayStation 4 and 5, Xbox One and Series X|S, and PC. Review code provided to Shindig by the publisher.