A little late on the news wrap this time (life be like that sometimes!), but here are some of the game news highlights from last week!
The Swords webtoon is getting a game (for real!)
Matthew Wills, the creator of popular comedy-fantasy webtoon Swords often gets asked about the possibility of a Swords videogame. Last year, he announced such a game—only, he announced it on April Fools Day, as a joke. But now, it's happening for real: on the carefully-chosen date of April 2nd, Wills unveiled Swords: Edge of Chaos, a roguelite dungeon crawler currently in development at Pointy Bits Studio. It's still early days, but the real first trailer shows a lot of promise, and has a few Easter eggs for Swords fans to look out for.
Not only is the Swords game not a joke, but it's something that he quit his job in order to pursue. "An important aspect of this change is that Swords is now my full time job, which means that not only will I be working on this game, but I'll have extra time and resources to expand the comic in to new mediums," he wrote in a tweet. "Please enjoy the adventures that await." It's a good time to be a Swords fan.
PlayStation Plus is turning into a game subscription service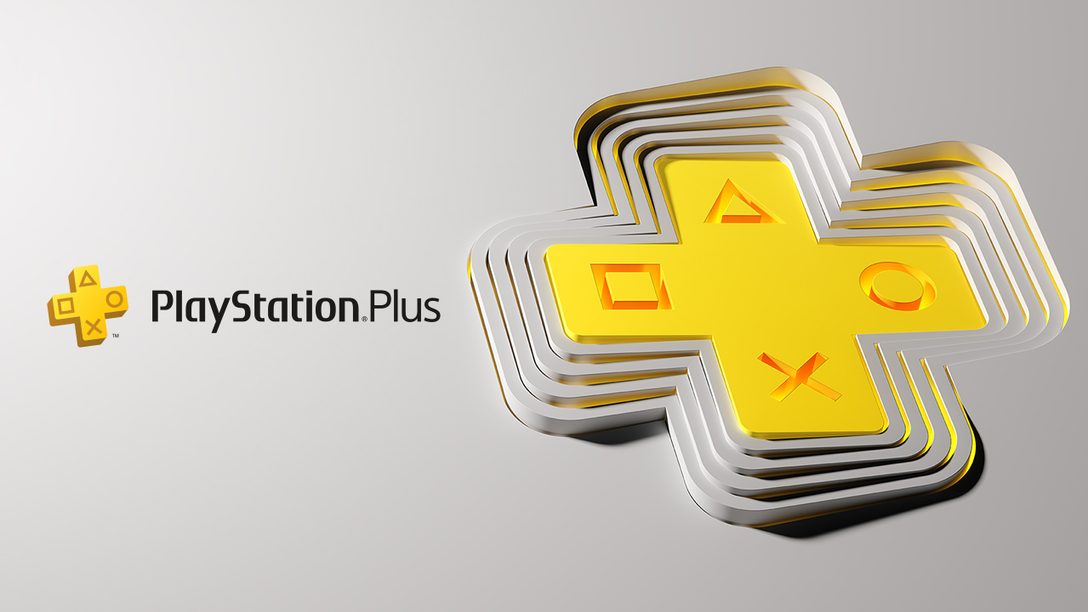 People have long wondered what PlayStation's response to the popularity of Xbox Game Pass will be, and the answer (sort of) is a revamped PlayStation Plus. From June this year, PlayStation Plus and PlayStation Now are getting rolled together, with a tiered system that provides different benefits at different price points, including access to a few hundred games in the higher tiers.
At the cheapest end, PlayStation Plus Essential is essentially (sorry) the same as the current PlayStation Plus, with the same features (online play, cloud storage, two monthly games) at the same price. The next tier up, PlayStation Plus Extra, adds "up to 400" PS4 and PS5 games to download and play, while the highest tier, PlayStation Plus Premium, up to 340 PS1, PS2, PS3 (streaming only), and PSP games, as well as game streaming and time-limited game trials.
Regions that don't have access to cloud streaming, like Australia and New Zealand, will get PlayStation Plus Deluxe instead of Premium. It has all the same benefits except game streaming—so no PS3 games, unfortunately—at a reduce price (though exactly what that price is remains to be confirmed).
MotoGP 22's documentary mode looks neat
For the most part, MotoGP 22 looks like exactly what you'd expect from the next iteration of Milestone's motorcycle racing sim. This time around, though, it's got a new mode that looks intriguing, even as someone with no familiarity with the sport: a documentary mode, based on the 2009 MotoGP season.
Announced last week, NINE Season 2009 combines real-life footage, interviews, and gameplay into an interactive documentary tracing the ups and downs of "one of the best seasons ever in the MotoGP history", produced by motorsport documentarian Mark Neale (Faster, Faster & Faster, Fastest, Hitting the Apex). A well-made documentary can have much wider appeal than the hardcore fanbase a game like MotoGP typically targets, so it'll be interesting to see how it turns out. Again, I know less than nothing about motorcycle racing, but I'm genuinely excited about the learning possibilities that a mode like this offers. If it sticks the landing, it could also be a great case study for the untapped potential of documentary games.
New Game Plus Expo reveals a whole lot of good stuff
Each year for the last few years, New Game Plus Expo has brought together a group of Japan-focused publishers to show off their upcoming games. It's always one of the more interesting annual showcases (assuming you like Japanese games, of course), and this year was no exception, with a bunch of exciting announcements from the likes of NIS America, Aksys Games, Idea Factory International, Playism, and others. JRPGs unsurprisingly got a lot of attention, but otome fans are the big winners here, with an English localisation of Jack Jeanne and a couple more Otomate games on the way.
The whole show is worth a watch, but some of particular highlights include a new Prinny Presents NIS Classics featuring two of Nippon Ichi's best in La Pucelle: Ragnarok and Rhapsody: A Musical Adventure; Kamiwaza: Way of the Thief from Acquire; Switch versions of Amnesia: Memories and Amnesia: Later x Crowd; a June 28 (NA) / July 1 (Europe) release date for Birushana: Rising Flower of Genpei; and an English localisation of Jack Jeanne.
Akai Katana is coming to Switch
The CAVE shmup collection on Nintendo Switch keeps growing, with Akai Katana next on the list for a port courtesy of City Connection. Originally released in arcades in 2010, it's one of only a handful of horizontal shoot-'em-ups from CAVE, but stays true to the developer's bullet hell roots and love of intricate, layered systems. The Switch version is being handled by TAKExOFF, a new shmup-focused team within City Connection that was also behind the recent Deathsmiles 1 + 2 ports.
Akai Katana was one of a couple of announcements City Connection made at Shooters Fes 2022; you can see footage of it running on Switch from around the 33-minute mark in the video above. They also unveiled Layer Section and Galactic Attack S-Tribute, a port of Taito's 1995 shmup RayForce (which has been called both Layer Section and Galactic Attack in different versions). It's the first of a series of "S-Tribute" collaborations with Taito, and is coming to Switch, PS4, Xbox, and PC.
BenQ releases ScreenBar Halo
Last week, BenQ released its new monitor light, the ScreenBar Halo. It'll set you back a whopping NZD $329.99, but what you get for that price is a desk light that clips to just about any monitor (including curved ones) with 100 levels of brightness and colour temperatures, zero glare, ambient light detection and auto-dimming, and the ability to light both the desk in front of the monitor and the wall behind it. A desk light that doesn't take up any extra space is always going to be welcome, and the raft of settings to tailor to different environments and situations should come in more than a little handy.
"The ongoing pandemic has normalised remote working and learning on a large scale, resulting in an increase in average screen time for both adults and young digital consumers," said Grace Tran, BenQ Australia and New Zealand Product Marketing Manager."We are dedicated to revolutionising and paving the way for new concepts of home productivity and entertainment setups while safeguarding consumers' eye health."
The next major Final Fantasy XIV patch drops next week
And lastly, an announcement that is already known to everyone who cares about it, but I can't not include here: the next major update for Final Fantasy XIV is out on April 12. Patch 6.1, "Newfound Adventure", will see the first new Main Scenario Quests since Endwalker brought the story of Hydaelyn and Zodiark to close, so it'll be interesting to see where things go. It also introduces the first raids in the new Alliance raid series, "Myths of the Realm", new Tribal Quests (previously Beast Tribe Quests), and a beta of the new Adventurer Plate feature that lets players create a custom profile for other players to view.