It's been a busy week in game news (is it ever not?), with a surprise PlayStation State of Play, a whole lot of interesting-looking indie game reveals, and the lead in to a very crowded second half of March, release-wise. There's far too much to cover everything, but here are a few highlights!
A State of Play focused on Japanese studios
Let's get the big one out of the way first: on Thursday morning (NZT), PlayStation dropped a new State of Play broadcast, this time focusing mostly on games from Japanese third-party publishers. It's a jam-packed 20 minutes, with a few particularly exciting new announcements in there: a new Valkyrie Profile game in Valkyrie Elysium, a new tactical RPG from Square Enix called The DioField Chronicle, a dinosaur action game from Capcom called Exofield, and a collection of t Ninja Turtles arcade games in Teenage Mutant Ninja Turtles: The Cowabunga Collection. Also, some new trailers for the likes of Stranger in Paradise: Final Fantasy Origin and Forspoken (yes, Square Enix is pretty much half the show.)
Two new Indiepocalypse anthologies
And in the complete opposite direction from State of Play, the folks behind the excellent Indiepocalypse bundle series have two new anthologies out. Indiepocalypse is a monthly anthology that looks to "highlight the very best of the DIY indie game scene"—experimental, weird, fascinating games find a home here, and it's always worth a look. Issue #26 has, among others, a visual novel about finding the courage to come out to your friends, a puzzle platformer with a Lemmings-y twist ("Guide the Explobers to safety by blowing them up"!), and a tongue-in-cheek satanism simulator.
The other new bundle is the first issue of Indiepocalypse Presents, a series of guest-edited bonus issues focusing on specific indie communities. Indiepocalypse Presents: インディー通信 Indie Tsushin is all about Japan's diverse, extremely creative indie scene, curated by Nice Gear Games. It's got a dice-rolling action game, a charming point-and-click adventure about a fox and a tanuki, and a game where you try to make fish kiss each others. Y'know, the good stuff.
Snufkin: Melody of Moomin Valley
I've got to be honest, I have no idea what Moomins are (despite having encountered the name a handful times), but Snufkin: Melody of Moomin Valley looks delightful. Developed by Hyper Games (Mørkredd) and coming to PC and consoles next year, it's a picture book-style adventure game that's all about using the power of music to restore harmony to Moominvalley. Whether or not you're a Moomin fan, this looks like a charming little game that'll be worth keeping an eye on.
The Mystic, an occult-themed 4X strategy game, leaves early access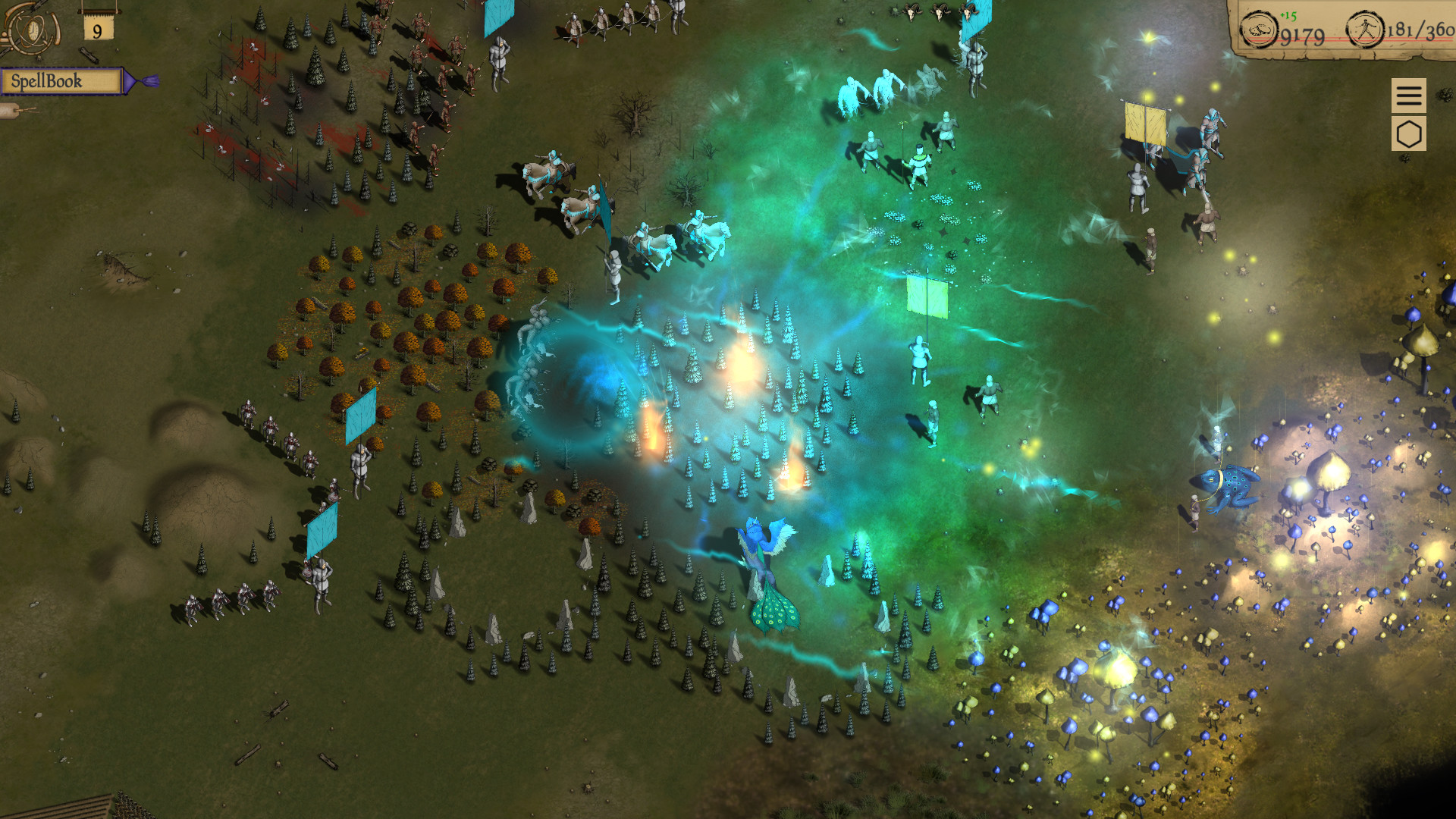 The combination of dark fantasy, occult, and turn-based 4X strategy sounds like an intriguing one. That's what indie studio Pipe Dream is bringing to life in The Mystic: swear an oath to one of five ancient gods and fight for control of a dying empire with land-altering magic in turn-based, strategic warfare. It's been in early access for a little over a year, with numerous updates in that time, but this week it finally hit full release, with the addition of a full solo campaign and numerous other improvements.
More details on Tiny Tina's Wonderlands, out soon!
The release of Borderlands spinoff Tiny Tina's Wonderlands is just around the corner (March 25, to be precise), and Gearbox and 2K is getting into full launch campaign mode. Of particular note this week are new details on endgame content and what to expect from the game's Season Pass: the Chaos Chamber, a randomised dungeon full of rare loot and unique challenges sounds like a min-maxer's dream, and those who pick up the Season Pass can look forward to a (yet unrevealed) new class and four new dungeons that take place in illusory environments.