Potion Craft will bring its medieval, manuscript-styled alchemy simulation to Steam Early Access on September 21, with plans to add new recipes, features, and improvements over time.
In Potion Craft, your goal is to keep a medieval potion shop afloat by mixing different recipes, figuring out what the townsfolk who visit you actually need, and growing ingredients in your own enchanted garden. There's an emphasis on the physical interactions between ingredients—so rather than simply adding ingredients to a pot and clicking a button to start the process, you manually like grind ingredients with a mortar and pestle, stir the cauldron, and so on. The game also features what the developers describe as a "sandbox style alchemy map system" to let you customise your recipes., but perhaps the most immediately striking thing about it is its unique art style, inspired by old medical texts and manuscripts.
The aim of the Early Access release is the usual jam: to help the team fine-tune ideas, add additional features, and seek community feedback and involvement. And even with plans for ongoing development, the Early Access version will be functional from launch:
"The game looks and plays as a finished product. All the basic mechanics work well and most of the features are in place. There's plenty of room for creativity in Potion Craft. This is a sandbox game that can be played indefinitely, so you can play it for dozens of hours, going down The Alchemist's Path, discovering new recipes, and optimizing the old ones even at the current stage of development."
Here's publisher tinyBuild's overview of the game:
Manage a medieval potion shop. Meet your fellow townsfolk, understand their needs from the stories they are telling you, and sell them the right potions to keep your business running. Buy and sell ingredients, grow your own in Enchanted garden, and do whatever it takes to stay in business.

Unique visuals inspired by medieval manuscripts and medical texts. Dive into an authentic medieval atmosphere created by carefully crafted characters, interiors, and a relaxing soundtrack.

Hyper satisfying physical interactions with ingredients and equipment. Harvest herbs, mushrooms, & crystals from the Enchanted Garden. Grind them carefully with your mortar and pestle to release their effects and add them to your cauldron.

Sandbox style Alchemy map system. Mix up a nice healing infusion with mana restoration, or add a frost effect to your regular poison for some extra spice. Fire, frost, healing, poison, explosion, magical vision, invisibility… your potions potential is limitless!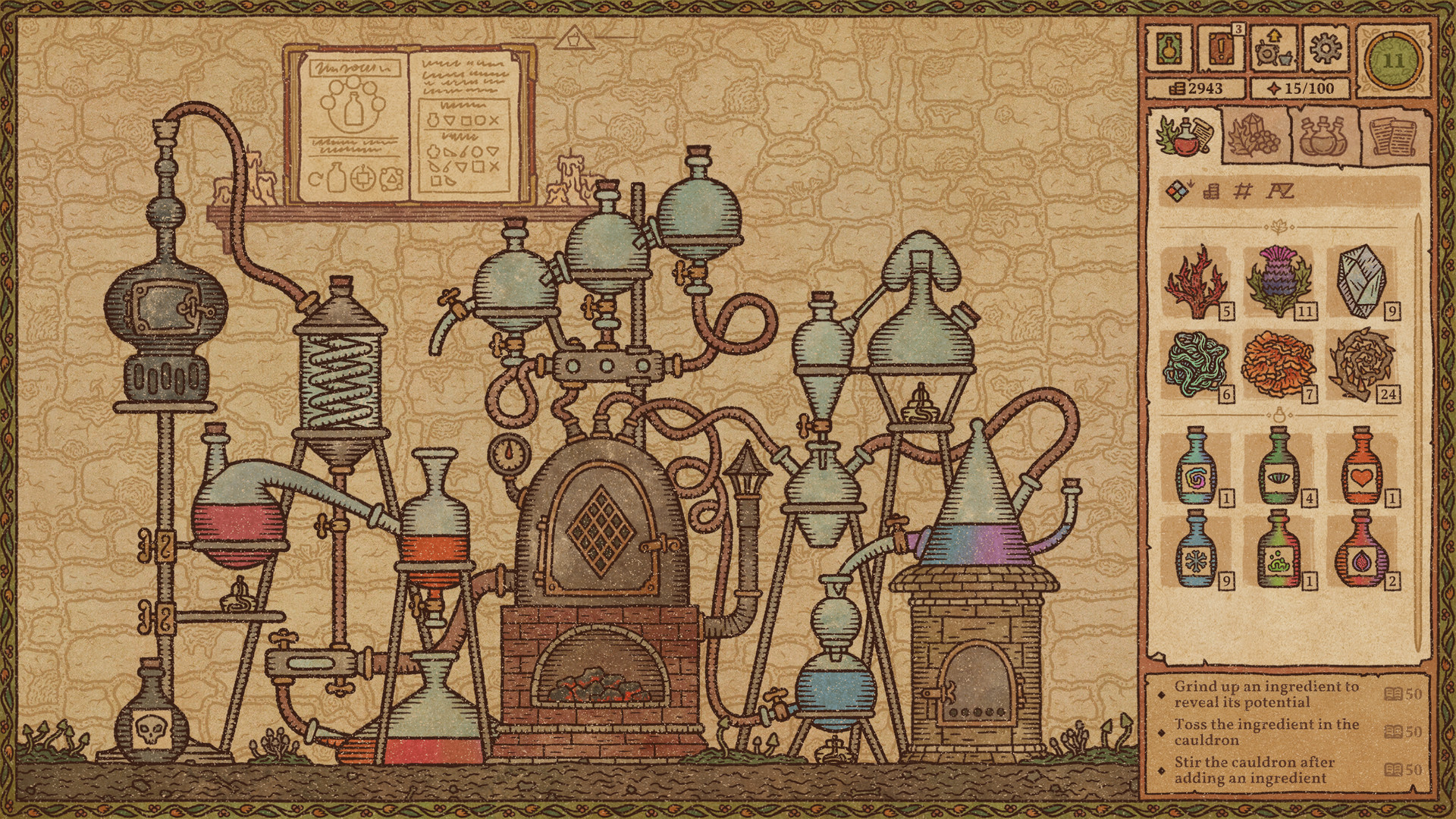 If you can't wait until the Early Access launch to take Potion Craft for a spin, there's a limited-time demo available on Steam, from now until September 17. It's an updated version of earlier demos that have been shared during festivals, offering a little taste of what the game has to offer. If you have a previous demo installed, you can either delete that one and redownload the new one, or simply click the "Download" button on the Steam page to prompt the demo to update.