The revamped, tiered PlayStation Plus is now available in New Zealand, meaning subscribers have access to hundreds of downloadable games. While PlayStation 4 and PlayStation 5 games make up the bulk of that number, of particular note for anyone who likes to look back a little further is the Classics Catalogue: an assortment of games from PS3 and older, including remastered games, emulated versions of original PS1 and PS2 games, and a few other titles from different slices of gaming history, like the Atari Flashback collections. The PlayStation Plus classic game list is available with the Deluxe tier (or Premium, in regions where that's available).
The Classics Catalogue is only available with the PlayStation Plus Deluxe tier. Unfortunately, no game streaming in New Zealand means no stream-only PS3 games for us, as is available in some other locations (and it's a pretty impressive list to miss out on sadly). Additionally, most of the games in the catalogue—at launch, at least—are ones that were already available individually on PS4, with a handful of PS1 and PSP classics as the notable exceptions. The plan is for the list to change periodically, so hopefully this is a gateway to get more PlayStation classics on to PS4.
Most of these games are available for separate purchase, too. If you don't want a whole subscription but just want to jam some Syphon Filter or Wild Arms, you can.
Additionally, the regular Game Catalogue (available on Extra or Deluxe plans) has a few remastered versions of classic games. In the interests of completeness, I've included them as well, under "Game Catalogue" in the list below. We'll update the list as games get added or removed to the PlayStation Plus classic game list for New Zealand.
All games are playable on both PS4 and PS5; some have dedicated PS5 versions.
All tiers of the new PlayStation Plus also include the PlayStation Plus Collection for PS5.
Last updated: 4 October 2022 – titles in bold below are newly added with this update
Header image: Wild Arms 3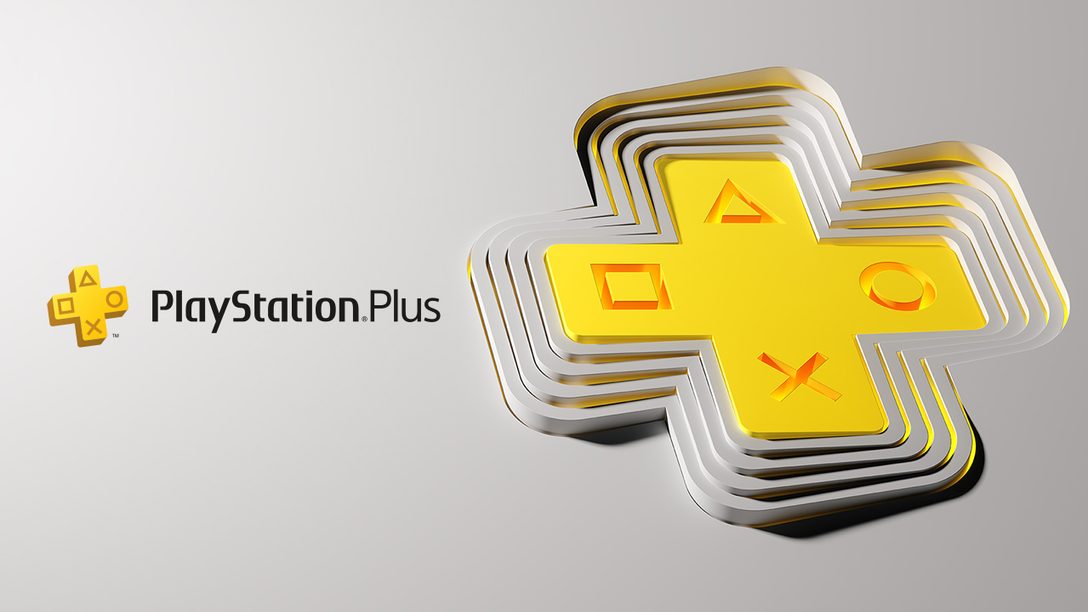 Classic Catalogue (PlayStation Plus Deluxe)
PlayStation 1
Ape Escape

Disney Pixar Toy Story 2: Buzz Lightyear to the Rescue!

Everybody's Golf
Jumping Flash
Kurushi
Mr. Driller
Oddworld: Abe's Oddysee
Resident Evil: Director's Cut
Resident Evil (remaster)
Syphon Filter
Syphon Filter 2
Tekken 2
Wild Arms
Worms Armageddon
Worms World Party
PlayStation 2
Ape Escape 2
Arc: Twilight of the Spirits
Dark Cloud
Dark Chronicle
Everybody's Tennis
Fantavision
Forbidden Siren
Jak & Daxter: The Precursor Legacy
Jak II
Jak X Combat Racing
Kinetica
Mafia: Definitive Edition
The Mark of Kri
Okage: Shadow King
Primal
Red Faction
Red Faction II
Rise of the Kasai
Rogue Galaxy
Star Wars Bounty Hunter
Star Wars Jedi Starfighter
Star Wars Racer Revenge
War of the Monsters
Wild Arms 3
PlayStation 3
Baja: Edge of Control
Batman: Return to Arkham – Arkham Asylum
Batman: Return to Arkham – Arkham City
Beyond: Two Souls
BioShock Remastered
BioShock 2 Remastered
BioShock Infinite: The Complete Edition
Borderlands: The Handsome Collection
Bulletstorm: Full Clip Edition
Crysis Remastered
Darksiders Warmastered Edition
Darksiders II Deathinitive Edition
Dead Nation: Apocalypse Edition
God of War III Remastered
Guilty Gear Xrd -Revelator-*
Heavy Rain
Hotline Miami
Kingdoms of Amalur: Re-Reckoning
The Last of Us Remastered
The Last of Us: Left Behind (Standalone)
LEGO Harry Potter Collection
Mafia II Definitive Edition
Metro 2033 Redux
Metro: Last Light Redux
Rainbow Moon
The Raven Remastered
Red Faction: Guerilla Re-Mars-tered
Strider (2014)*
Uncharted: The Nathan Drake Collection
WipEout Omega Collection
Guilty Gear -Revelator- and Strider (2014) both launched as PS3/PS4 cross-generation releases, but they're part of the Classics Catalogue rather than Game Catalogue, so we've included them as PS3 games.
PlayStation Portable
Echochrome
Echoshift
Key of Heaven
LocoRoco Remastered
LocoRoco 2 Remastered
LocoRoco Midnight Carnival
Lumines Remastered
No Heroes Allowed!
Patapon Remastered
Patapon 2 Remastered
Super Stardust Portable
Toy Story 3
PlayStation Vita
Gravity Rush: Remastered
Toukiden Kiwami
Other platforms
Atari Flashback Classics Vol. 1
Atari Flashback Classics Vol. 2
Deadlight: Director's Cut
Garou: Mark of the Wolves
Lock's Quest
Mount & Blade: Warband
Outcast: Second Contact
Serious Sam Collection
Super Star Wars
Game Catalogue (PlayStation Plus Extra or Deluxe)
These games aren't formally part of the Classics Catalogue (and are available on the Extra plan as well as Deluxe), but still fit the same criteria and seem worth including in this list.
Alex Kidd in Miracle World DX
Assassin's Creed: The Ezio Collection
Assassin's Creed Rogue Remastered
Far Cry 3 Classic Edition
Final Fantasy VII (remaster)
Final Fantasy VIII Remastered
Final Fantasy IX (remaster)
Final Fantasy X/X-2 HD Remaster
Final Fantasy XII: The Zodiac Age
Rez Infinite
Saints Row the Third Remastered
Saints Row IV Re-Elected
Scott Pilgrim vs. The World: The Game – Complete Edition
Star Ocean First Departure R
Thomas Was Alone
Wild Guns Reloaded
The Wonderful 101
---
Update history
4/10/2022: Added Key of Heaven, Toy Story 3, Syphon Filter 2, Scott Pilgrim vs. The World: The Game – Complete Edition, and Alex Kidd in Miracle World DX
20/07/2022: Added Echoshift, LocoRoco Midnight Carnival, No Heroes Allowed, Assassin's Creed: The Ezio Collection, Assassin's Creed Rogue Remastered, and Saints Row IV: Re-Elected
26/06/2022: Added classic games from Game Catalogue.