Nintendo Switch continues to be the unlikely home for lewd, fanservice-filled games, with eastasiasoft and Idea Factory teaming up for a Western release of sexy pirate-themed comedy RPG Seven Pirates H in northern spring / southern autumn 2022.
Seven Pirates H is an enhanced port of Genkai Tokki: Seven Pirates, which came out for PlayStation Vita in Japan in 2016. Like Moe Chronicle and Moero Crystal before it, it's an RPG with a particular focus on fanservice, ecchi content, and a lewd sense of humour, but this time with a pirate theme. The pirate Parute Kairi sets out on a journey across the Monsupi Sea in search of seven legendary treasures, accompanied by the pervy boy monster Otton, and a growing crew of monster girls. Seven Pirates H also introduces the "Booby Training" system, where you can change the size of the crew's busts to adjust their stats—big boobs for power, small boobs for speed, naturally.
The partnership comes after eastasiasoft's success with an international release of Moero Crystal H, the Switch version of an earlier game in the same series—though each game is a standalone entry, so there's no need to have played that before jumping into Seven Pirates. As well as an global release that the Vita version never got, Seven Pirates H includes all prior DLC and enhanced HD presentation.
Seven Pirates H will get both a digital and physical release, with standard and Limited Editions of the latter through PlayAsia. The Limited Edition is limited to 4,000 copies, and comes with:
Collector's Box
Seven Pirates H game (region free)
Manual
Original soundtrack
Artbook
Sticker set
Numbered certificate
Preorders open on Thursday, 13 January at 11pm Hong Kong time (14 January 3am NZT). The Limited Edition will set you back USD $59.99, and the standard edition USD $39.99. Digital pricing will be announced at a later stage.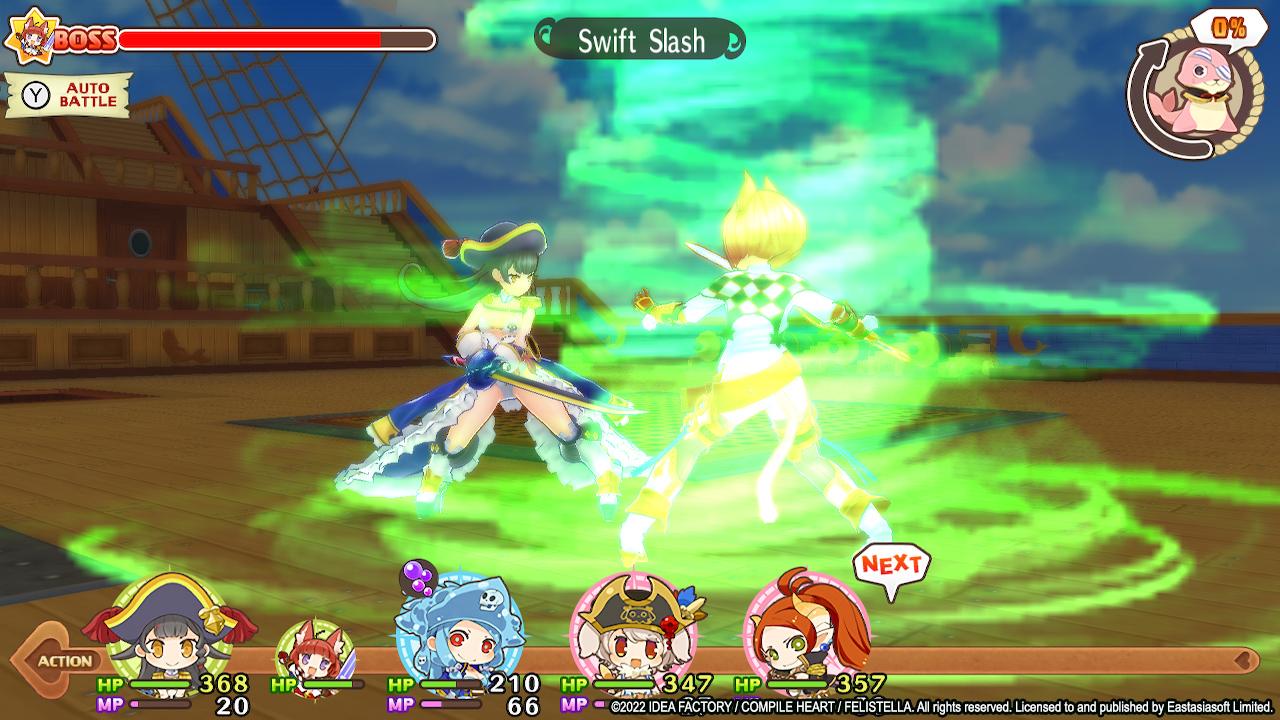 It's hard to imagine this getting a rating lower than MA15+ in Australia, which means it probably won't be officially available on the New Zealand eShop. (Short explanation of a complicated issue: stuff that gets an M or lower in Australia will generally be available on NZ's eShop with nothing extra needed from the publisher, but anything MA15+ or higher usually needs a specific New Zealand rating to be sold here. A lot of smaller publishers, understandably, choose not to go through a costly and time-consuming process for such a small market.) But with Switch being region-free and the relative ease of buying stuff from other regions' stores, importing is a good choice, even for digital buyers.
Disclosure: This article contains affiliate links.